About King Vagabond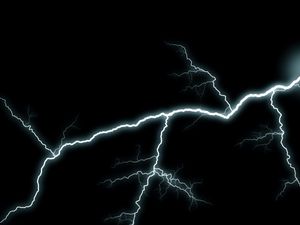 "Fiction is a lie that tells us true things, over and over." Fantasy horror writer Neil Gaiman perfectly captures the inspirational vantage point of King Vagabond, the supernatural avatar housing the consciousness of frontman, vocalist Joey Dean and guitarist, producer Niko Vaude. For Joey and Niko, fiction depicts not only King Vagabond's lyrics and visuals, teeming with literary allusions, but also the fantastical lens through which they craft a cutting-edge cocktail of sound, mixing alternative grit with ambient synths and contemporary pop hooks with innovative electronics.  
King Vagabond's alt pop soundscape skillfully balances the friction of opposing forces. The atmosphere of soft, ethereal synths meet the bite of hard-hitting solos, distorted bass, and filtered guitar. Melodic, pop-leaning vocals contrast a grungier saturated production with large decaying reverberations and granulated textures. Even in lyrics the past meets the present as King Vagabond filters the perspective of a contemporary world through literary, mythological, and folklorish allusion. These elements concoct a signature alternative sound in which the inhuman meets the human, the analogue meets the digital, and the whimsy meets the powerful. King Vagabond dips their brush in the darker side of pop and the brighter side of electronic, inspiring listeners to dance in ecstasy or scream in triumph. 
Much like the music juxtaposes highly produced contemporary soundscapes with distorted and raw analogue instrumentation, so does King Vagabond's message speak to a dichotomy of the ever-evolving new world against one of the past. King Vagabond sees music as storytelling—as an extension of the folklore, fairy tales, and myths that cautioned and entertained earlier civilizations. They acknowledge the fissures that have grown between humans as technology creates a new landscape for social etiquette (or lack thereof).  
King Vagabond reminds us to find the spirit behind the screen and the soul behind the sound waves. As the collective moves farther into a cyber reality, King Vagabond reignites a primordial hearth of story, community, and connection. They rewire the misfiring synapses of their listeners, reforging pathways of celebration, release, and an unhinged angst in pursuit of building space for those who've been discarded by the masses. 
It is no surprise the two found expressive refuge in the vessel of a mystical superhero made musical identity. Growing up as a millennial queer, Joey struggled with relating to the many heroic prototypes in film, video games, and comics. Often, he felt more of a kinship with the misunderstood (and often queer-presenting) villains. Niko, similarly, spent much of his life outcasted, finding purpose and place in all things alternative. His forms of expression were regularly challenged by traditional values growing up in a Christian, Egyptian immigrant family. 
Joey and Niko bonded over their stories of adversity and triumph, and this bond evoked a deep desire to sculpt their own heroic incarnation. Thus, King Vagabond was born. 
A messenger for the broken, a leader of the lost, King Vagabond claims dominion over a kingdom they've built with their own hands. One with walls of black vinyl, patent leather, and blood-red eyeshadow meant to safeguard those lost in the liminal. These fellow outcasts—fellow misfits and queerdos—have become warmly known to Joey and Niko as their loyal and beloved Vagabonds.